It's all so exciting! We have been so busy and having lots of fun working in the garden, meeting our letter friends, practicing for the hoe-down and finishing up our Color Books! The books will be coming home this week!
FIELD TRIPS
Field trips are fun and an important part of our curriculum. We have ONE trip planned for EVERY MONTH this school year!The first trip will be Wednesday October 4th. We will be going to the farmers market at the LBC with Ashley's class. We are in need of drivers who have attended the meeting and completed ALL requirements! There will be another mandatory driver/chaperone meeting this Thursday at 3:30. I want to get my drivers all set by Thursday the 21st. 2 weeks from now. Thank you to those who have already begun the process of becoming our super duper support team!
On field trip days your child needs to be able to fit all their necessary things inside their backpack, by themselves – Lunch and water bottle. Many students have water bottles and lunch bags that are too big for the back pack and those children can not pack them up by themselves. We want children to be able to take care of these things on their own, building confidence and independence. Please support your child by walking them through the packing and unpacking process to aid in their success and move away from frustration. They will also need a booster/car seat delivered to the classroom before the bell rings in the morning. Please label so drivers can match them to your child. Thank you!
SIGN THE FORM
All parents need to sign the information/permission sheet for each trip. The sheet will go up on the white board at least one week prior to the trip. Please sign and read any details about trip. This goes for drivers as well.
CLASS FARMERS MARKET
Our class along with Ashley's class will be hosting the first school farmers market. We have already started preparing things to sell. Your children have harvested lavender and are making sachets and bundles, harvested sweet pea seeds and we will be selling succulent cuttings from our overflowing plants. If you have some things you are harvesting at home that we can add to our market please let me know! The market will be on Wed. Sept. 27th beginning at 12:15. Students from other classes will be shopping at our market! Your students do not need any money that day as we are the "farmers". The students will decide how we will use the proceeds. 🙂
BIRTHDAYS
I HAVE A SPECIAL BIRTHDAY CELEBRATION I LIKE TO DO WITH CHILDREN. IT IS A REVISITING OF EACH OF THE CHILD'S PAST YEARS AND THE CELEBRATION OF THE BEGINNING OF THE NEXT. FOR THIS I NEED TO HAVE ONE PICTURE FOR EACH YEAR OF YOUR CHILD'S LIFE, AS WELL AS ONE AT BIRTH. SO, IF YOUR CHILD IS TURNING 6 YOU WILL PROVIDE 6 PHOTOS. ONE FOR BIRTH, 1 YR. 2 YR. 3 YR. 4 YR. 5YR. IF YOU WOULD LIKE TO PROVIDE A HEALTHY SUGAR FREE SNACK (THAT INCLUDES SOME PROTEIN) PLEASE CHECK IN WITH ME ABOUT THE TIME OF THE CELEBRATION.
SNACK MUST BE NUT FREE with a VEGAN OPTION! THANK YOU
Zoo Phonics
I love this program and so do the children! It incorporates an animal with each letter. It also uses a movement with the sound that the letter makes. I sent home a list of these so you can work with your child at home. Only work with the ones that have been introduced. We will be learning 2 – 3 sounds/week. I introduce them in a particular order that correlates with Linda Mood Bell's LIPS program. If you are interested in more on that just let me know. You will know when a new sound has been introduced because your child will bring home a 5×7 picture of the animal. *PLEASE* put these up on the wall or somewhere where they are seen and accessible! You can play Flashlight Alphabet with your child!!!!! I will be introducing that game in a couple of weeks and then your child can teach you.
DATES:
9/14- Mandatory meeting for field trip drivers/chaperones
9/15- Special Guest- We will be learning about recycling on Friday with a guest from the Recology Center!
9/18- Our class hosts Monday morning circle
9/22- No School
9/27- Miss Malika & Ashley's class Farmers Market 12:30
9/29- Hoe Down 5-6 pot luck 6:00 dance (with a real live caller) Don't miss it!
10/4- Field trip to LBC for the farmers market
THANK YOU FOR READING!!
💙 MISS MALIKA
Parent Meeting Next Week!
SAVE THE DATE:
PARENT MEETING THURSDAY AUG. 31ST 5:30-7
FEEL FREE TO BRING SOME FINGER FOODS FOR US TO SNACK ON WHILE WE MEET
CHILD-CARE?
If you need child care in order to attend I have good news! Mr. Matt has offered to hang with the children while we meet @ $5/child- 6 children min. Sign up on the white board!
I hope you can all make it! I welcome an RSVP. This helps me know you got the message 🙂
💜 Miss Malika
About Miss Malika's K/1 Community
This is a 2-year program based on developmental readiness. It is understood and supported that children develop at their own unique rate and not based solely on age. Children here at the village are supported in this process by being allowed to blossom in their own time and not by being pushed to perform before being developmentally ready. It is a gift of time that is so often omitted in education today.
Morning circle is a time when we build social skills through greeting, sharing, listening, taking turns and expressing joy. We also learn valuable language arts skills through the morning message as well as mathematical concepts. The children rotate through 3 morning centers at 20 minutes each. The focus of these guided and unguided lessons vary among language arts, science, math, physical skills, gardening, cooking, and art.
During free choice work time, children are encouraged to work solo or with others doing the things that interest them. This is a very important time of the day. It builds on self-reliance as well as developing intrinsic learning behaviors. Self-motivation and developmental needs are at the core of this activity time. This is also a time that is used for me to work one on one with a child or in small groups.
A look inside Miss Malika's Class
What is Developmental Age?
A child's developmental age tells where that child is functioning–where their eyes, hands, nervous system, mind, and body are working–as a whole.
Each child is unique. Each has his/her particular rate of development. Children develop different abilities at different rates. A child's development cannot be sped up or hurried. Where a child is, the child's developmental age, should be respected and taken into consideration in what we ask him/her to do.
At each developmental age, a child is ready for certain new skills. When a child is developmentally ready, these skills come easily and the child will enjoy success and build a strong inner confidence without undue stress within the school environment.
What is developmental Readiness?
When a child is developmentally ready, they have the full ability to cope with the school environment; physically, socially, emotionally, as well as academically. They can sustain this without undue stress in the given environment.
plays with blocks, they…
engage their imagination
develop their visual-spatial intelligence
engage in problem solving, planning, and strategizing
build social skills and practice cooperation
plays with clay, they…
are engaged in prewriting development
strengthen the small muscles in their hands and fingers thus building on fine motor development
develop bodily-kinesthetic intelligence
develop eye-hand coordination
participates in song, movement, and dance, they…
develop bodily-kinesthetic intelligence
develop spatial awareness
develop large motor skills
internalize rhythm and pattern
build confidence
develop tonal awareness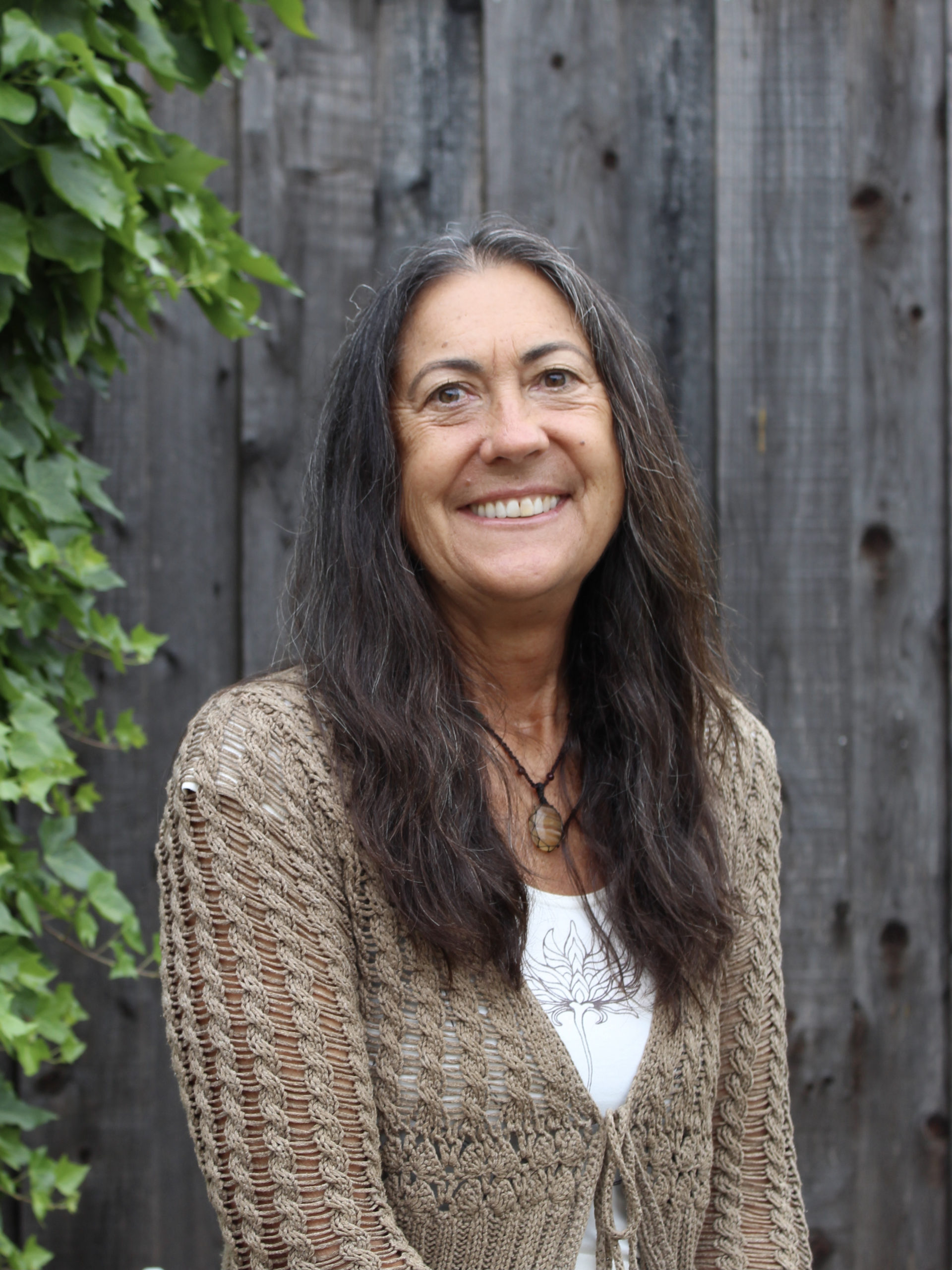 Malika Harville earned her BA in Environmental Education and California Teaching Credential from Sonoma State University. She also has a Multiple Subject California Credential (CLAD with Special emphasis in English and ESL) and is certified in Gesell Institute Developmental Assessments.
Prior to joining VCS in 2002, Malika taught preschool for twelve years and worked for ten years in Montessori education. In recent years Malika has completed additional coursework in developmental growth and readiness.
She is a lover of the outdoors and activities involving the natural world, and enjoys bringing her interests into the classroom to help students explore and nuture their connections as well.