Miss Malika's K-1 Newsletter
November 28, 2022

THE WHITE BOARD
I hope you are all taking the opportunity to check the white board at least a few times a week. We put up information, needs and fun quotes from your children. It is an important part of our shared communication. You can also keep us informed with any changes to your after-care needs.
PROGRESS REPORTS
are posted on the white board!
FIELD TRIP
Our next trip is coming up on Friday Dec. 9th. We will be going to the LBC to see Posada Navidena. We will depart at 9 and return after the show. Please be sure your child has a good breakfast that day as snack will be later than usual. We will be needing drivers who have been cleared through the office. Please read the attached before signing up. Sign-up form will be up on the white board this week. Drivers will need to pay to see the show but the school will be covering the children's cost!
CHILDREN ARE REQUIRED TO RIDE IN A BOOSTER OR CAR SEAT! YOU MUST DROP OFF YOUR CHILD'S SEAT BEFORE SCHOOL. PLEASE LABEL THE SEAT WITH YOUR CHILD'S NAME. THANK YOU!
EXTRA CLOTHES + RAIN GEAR
I know you have heard it before but I am asking again that you please restock your child's extra clothes bag with weather appropriate clothes. A full change with an extra pair of socks would be great! When your child doesn't have their own we have to borrow from other children and then they don't have what they might need so please be sure there is a change in their back pack. Also, if there is ANY chance of rain be sure your child has their full rain gear. You are welcome to keep these things at the school to make it easier. A huge THANK YOU for supporting your child and our school in this way.
WE NEED
Kleenex and sponges (with one scrubby side) Can you donate?
SOLSTICE FESTIVAL
The festival will be here before you know it! Please start looking for or putting together your child's attire for the evening. White and Navy Blue. That's it. No logos- keep it simple- hats and gloves are ok too as long as it is in our color theme.
STUDENT OF THE DAY
With all the absences and illnesses over the past few weeks I have decided to wait until after the first of the year to start the student of the day. We continue to honor and cherish the uniqueness of your child each day!
Thank you for Reading!

Miss Malika
Miss Malika's K-1 Newsletter
Oct. 12, 2022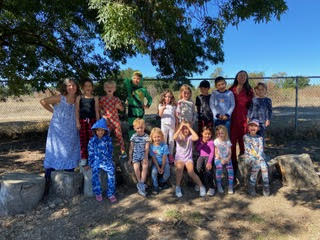 APPLES-
When the trees gave us apples – we made applesauce! Your children washed, peeled, sliced and chopped the apples. Then after we simmered them in the pot with cinnamon, we gobbled it up! Thank you, Eliza, for your help with our first cooking project! And, thank you Stephanie Lennox for the apples!
GARDENING-
For our latest project, we pulled apart some old gopher wire baskets and lined a planter box. The children then chose between purple or green snap peas to plant. Always finish with a kiss to grow on! Now 2 weeks later they have sprouted!
In the heart of a seed buried deep so deep
A dear little plant lay fast asleep
Wake said the sun and creep to the light-
Wake said the voice of the raindrops bright
The little plant heard and arose to see
What the wonderful outside world might be!
FIELD TRIP-
We will be going on our first field trip Tuesday October 18th 9-1. We will be joining The Rincon Valley TK @ NWP class on a trip to the children's museum in Santa Rosa. This is an exciting opportunity to continue building our collaboration efforts between the TK class students and VCS. We get to take a school bus! The trip costs $11/child. There will be a sign up sheet for you to sign and pay the $11cash on the white board outside the room. Please read it and sign ASAP. It will be extremely important that your child has their backpack with lunch and water bottle inside the day of the trip. If the cost of this trip is a hardship in any way for your family please let me know! I do not want anyone to miss this supper fun day!
WOODWORKING-
Thanks to Mia Bean the 1:00ers will have the opportunity to participate in woodworking on Thursdays. Mia will be working with small groups learning how to safely use hammers, saws, clamps and screwdrivers in our outdoor wood-shop. Your children will be building from their imaginations and bringing home their creations.
STRIPES DAY-
Help your child remember to wear stripes on Friday the 28th!
PUMPKINS-
I am looking for a good source for 18 small/medium pumpkins for our class to carve with their buddies. If you know of one with lower priced pumpkins please let me know. Thank You!
Thank you for Reading!

Miss Malika
Miss Malika's K-1 Newsletter
Sept. 22, 2022
PARENT TEACHER MEETINGS-
Oct. 3rd-6th Minimum days the whole week
Please sign up for a meeting! Sign up sheet is on the white board outside the classroom. You will notice there are longer meeting choices (45 min.) on some days if you feel that would be helpful.
PAJAMA DAY!-
This Friday
Mark your calendar and lay out those P.J.'s
MATH-
Your children have been exploring shapes and patterns with Miss Anna the past few weeks. We have learned poems, read books about them, made 3D designs and created pictures. Here are a few creations. Can you count the rectangles in your kitchen? Continuing the lessons at home support the learning process and gets those fact hard wired into their minds.
SCIENCE WITH MS. PARENT-
Your children have been learning all about worms the past few weeks with Ms. Parent. Last week they compared and contrasted earthworms and red wigglers. Ask your child to teach you some new fun facts!
Thank you for Reading!

Miss Malika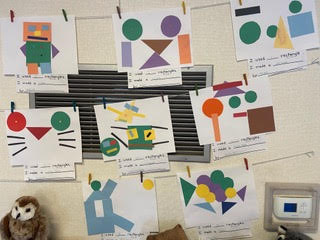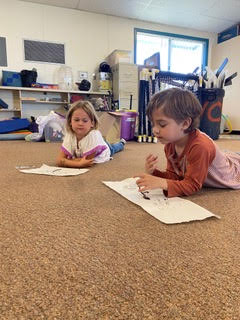 Miss Malika's K-1 Newsletter
Sept. 10, 2022

SELF/FAMILY PORTRAITS
As part of our "Who are you? Who am I" theme, the children created these portrait pieces. They are each so wonderful and the children love to see themselves and their families as part of this larger community.
SMALL BOOKS
Your child has already begun bringing home the first of many small books. You should have "The Rainbow Book". Some children have begun working on "Sound Books" as well. It is so important that you treasure these little books and keep them in a basket or shelf by the bed or by your favorite reading chair and have your child read you one of their own books. This builds confidence. Do not worry about correcting them unless it is a sound book and they are using a different sound when reading the cover. There will be another book coming home at the end of the week- Today is Monday!
LETTER FRIENDS
At this point you should have b, d, p, and t letter friends. If you do not please make a little note for your child to give me and I will send home a replacement. We will be meeting 3 new friends this week so be on the look out!
BUDDIES
Your child met their big buddy on Friday. We had lots of fun getting to know each other and we played the all time favorite Duck Duck Goose. We will be spending time with them again at the end of the month.
CONTACTS
Carolyn is still waiting on paperwork necessary to complete the class roster. When it's done she will gladly send it your way. There are a couple of families who have chosen not to be on the roster. Catch them on campus 🙂
Thank you for Reading!

Miss Malika
About Miss Malika's K/1 Community
This is an optional 2-year program based on developmental readiness. It is understood and supported that children develop at their own unique rate and not based solely on age. Children here at the village are supported in this process by being allowed to blossom in their own time and not by being pushed to perform before being developmentally ready. It is a gift of time that is so often omitted in education today.
Morning circle is a time when we build social skills through greeting, sharing, listening, taking turns and expressing joy. We also learn valuable language arts skills through the morning message as well as mathematical concepts. The children rotate through 3 morning centers at 20 minutes each. The focus of these guided and unguided lessons vary among language arts, science, math, physical skills, gardening, cooking, and art.
During free choice work time, children are encouraged to work solo or with others doing the things that interest them. This is a very important time of the day. It builds on self-reliance as well as developing intrinsic learning behaviors. Self-motivation and developmental needs are at the core of this activity time. This is also a time that is used for me to work one on one with a child or in small groups.
What is Developmental Age?
A child's developmental age tells where that child is functioning–where their eyes, hands, nervous system, mind, and body are working–as a whole.
Each child is unique. Each has his/her particular rate of development. Children develop different abilities at different rates. A child's development cannot be sped up or hurried. Where a child is, the child's developmental age, should be respected and taken into consideration in what we ask him/her to do.
At each developmental age, a child is ready for certain new skills. When a child is developmentally ready, these skills come easily and the child will enjoy success and build a strong inner confidence without undue stress within the school environment.
What is developmental Readiness?
When a child is developmentally ready, they have the full ability to cope with the school environment; physically, socially, emotionally, as well as academically. They can sustain this without undue stress in the given environment.
plays with blocks, they…
engage their imagination
develop their visual-spatial intelligence
engage in problem solving, planning, and strategizing
build social skills and practice cooperation
plays with clay, they…
are engaged in prewriting development
strengthen the small muscles in their hands and fingers thus building on fine motor development
develop bodily-kinesthetic intelligence
develop eye-hand coordination
participates in song, movement, and dance, they…
develop bodily-kinesthetic intelligence
develop spatial awareness
develop large motor skills
internalize rhythm and pattern
build confidence
develop tonal awareness
A look inside Miss Malika's Class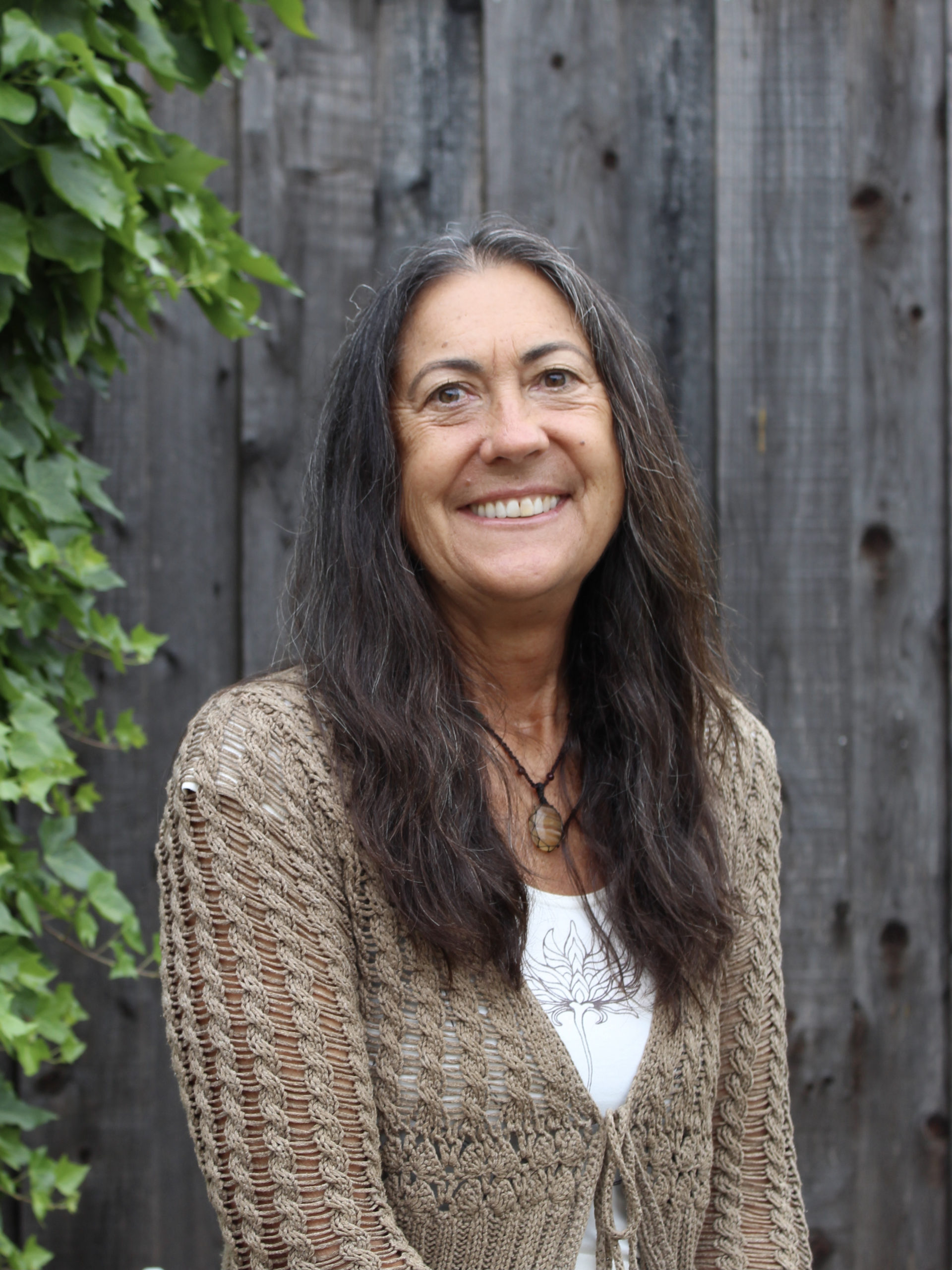 Malika Harville earned her BA in Environmental Education and California Teaching Credential from Sonoma State University. She also has a Multiple Subject California Credential (CLAD with Special emphasis in English and ESL) and is certified in Gesell Institute Developmental Assessments.
Prior to joining VCS in 2002, Malika taught preschool for twelve years and worked for ten years in Montessori education. In recent years Malika has completed additional coursework in developmental growth and readiness.
She is a lover of the outdoors and activities involving the natural world, and enjoys bringing her interests into the classroom to help students explore and nuture their connections as well.