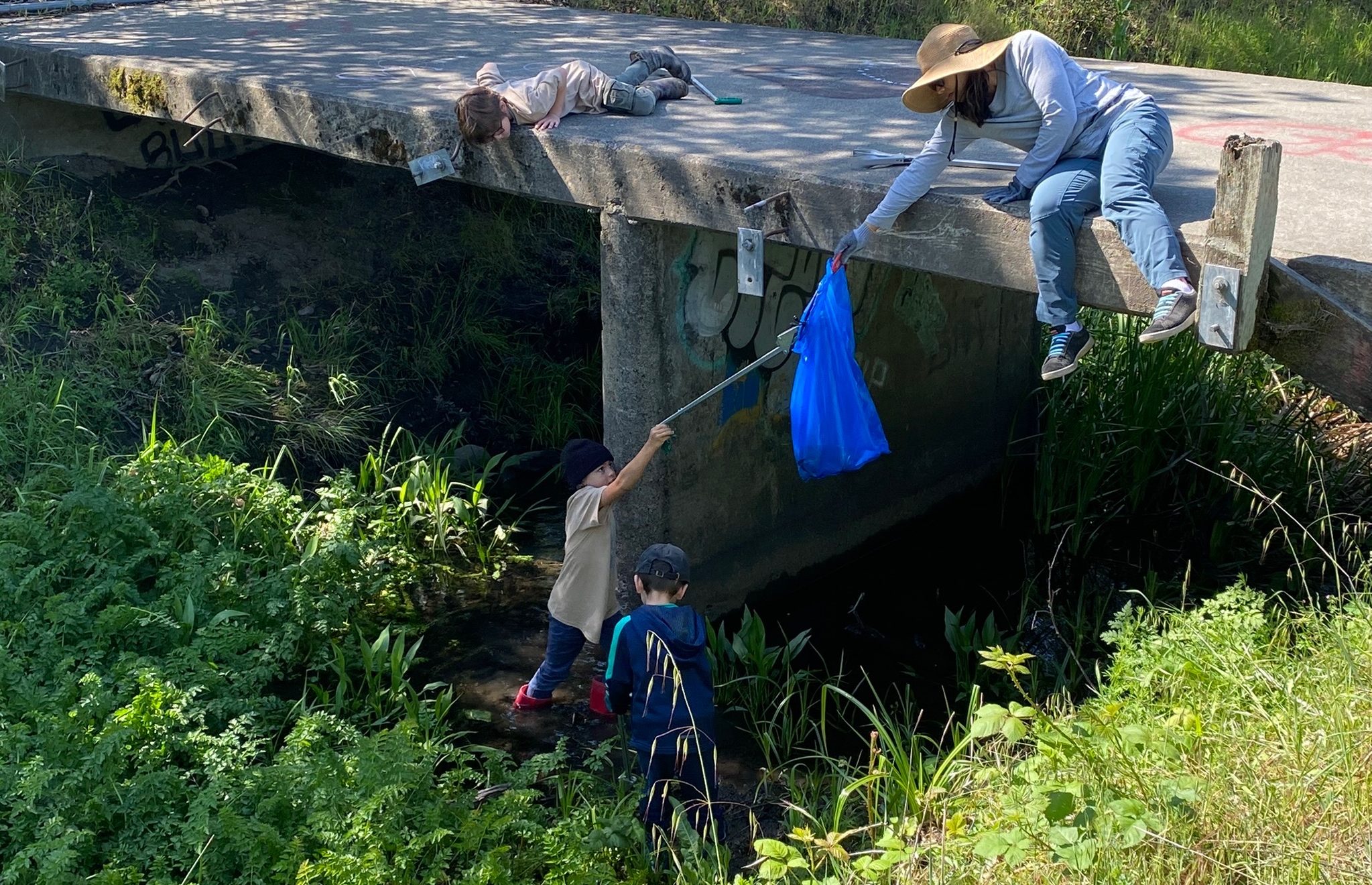 We're excited again this year to have the opportunity to clean up trash pollution from a large section of Peterson Creek that runs very near to our school!
Trash debris in and around our creeks is a big problem that has a damaging effect on creek habitat and water quality. Litter flows from people's lives into storm drains that then flow directly into our creeks, rivers and ocean. People, plants and animals need clean creeks and unpolluted water to be healthy.
Our Village community will have fun together while making a big difference by cleaning up Peterson Creek.
Let's make this 9th Annual Creek Clean-a-Thon F​undraiser event our biggest year yet! We are asking students and their families to participate in two ways. One way is to attend the event and be the "people power" cleaning the creek. The second way is prior to the event, collecting donations for our school in support of our creek cleanup work.
April 22, 2023

9th Annual Creek Clean-A-Thon
April 23, 2022

8th Annual Creek Clean-A-Thon
April 17, 2021

7th Annual Creek Clean-A-Thon
April 18, 2020

6th Annual Creek Clean-A-Thon – COVID Edition
April 21, 2018

5th Annual Creek Clean-A-Thon
April 29, 2017

4th Annual Creek Clean-A-Thon
April 16, 2016

3rd Annual Creek Clean-A-Thon
April 25, 2015

2nd Annual Creek Clean-A-Thon
April 2014

1st Annual Creek Clean-A-Thon