March 16, 2023

IMPORTANT INFO ABOUT UPCOMING EVENTS—PLEASE READ

Friday 3/17—Be Green/Live Green Coin Collection

Thank you all for participating in our first spirit week. It was fun to see all the costumes! Join us at tomorrow morning's circle for our LIVE GREEN-BE GREEN service month kick off!

Grab your greenest attire and bring your coins. Live green, be green!

We are once again beginning to collect coins for our creek clean up fundraiser. Coin collecting begins FRIDAY 3/17. Parents and caretakers are invited to join us for morning circle on Friday 3/17 8:45am. Wear green and bring your extra change! 

Thursday 4/6—Cesar Chavez Festival 3:45 PM

Join us in song, dance, and story as we celebrate and recognize an important time in our history. Please make sure to follow classroom instructions regarding costumes/dress for the festival. Students will not leave at the end of the day so please make sure they come to school with extra food, water, and anything they need for the festival. We will also have extra snacks for everyone. Please do not arrive before 3:15 to allow the NWP traffic to leave and the parking lots to clear. We will have people directing traffic for parking. Please be mindful and safe in our crowded lots.

Please complete this quick survey so we can plan for our community dinner after the festival!  2023 Cesar Chavez Festival – SURVEY

On the day of the festival, we will be selling Pupusas.  Each order will come with two pupusas, pickled cabbage salad, salsa, and a drink.  The plate will cost $5.00.

(Pupusas: thick hand-made corn tortilla filled with cheese and/or beans)

Sí Se Puede*Integrity* Human Dignity*Commitment*Self-sustainability*Stewardship

Other DATES AND EVENTS!

Monday 3/20 -Friday 3/24—Spring Break

Monday 4/3 –PA meeting

The next PA meeting will be Monday 4/3 around 9am. All parents and caretakers are welcome and encouraged to come attend. 

Please join us for coffee, muffins, and planning future VCS events. We have lots of fun events coming up and can REALLY use your help!!

Friday 4/7—No School

Friday 4/21—No school

Saturday 4/22—Creek Clean-a-Thon

We are very excited about our upcoming community service creek clean up on Saturday April 22, 2023. We are still seeking some local sponsors. Do you know or own a local business who would be interested in sponsoring our event? If so, please contact laurenracusin@hotmail.com 

We are still seeking a few hands to help make this a successful event. Check out the link below and see if there is anything you can assist with. We are so grateful for the help and support; it truly takes a village. SignUpGenius – Mobile

Saturday 5/6—Village Fest 

Friday 6/9—Last Day of School and Carnival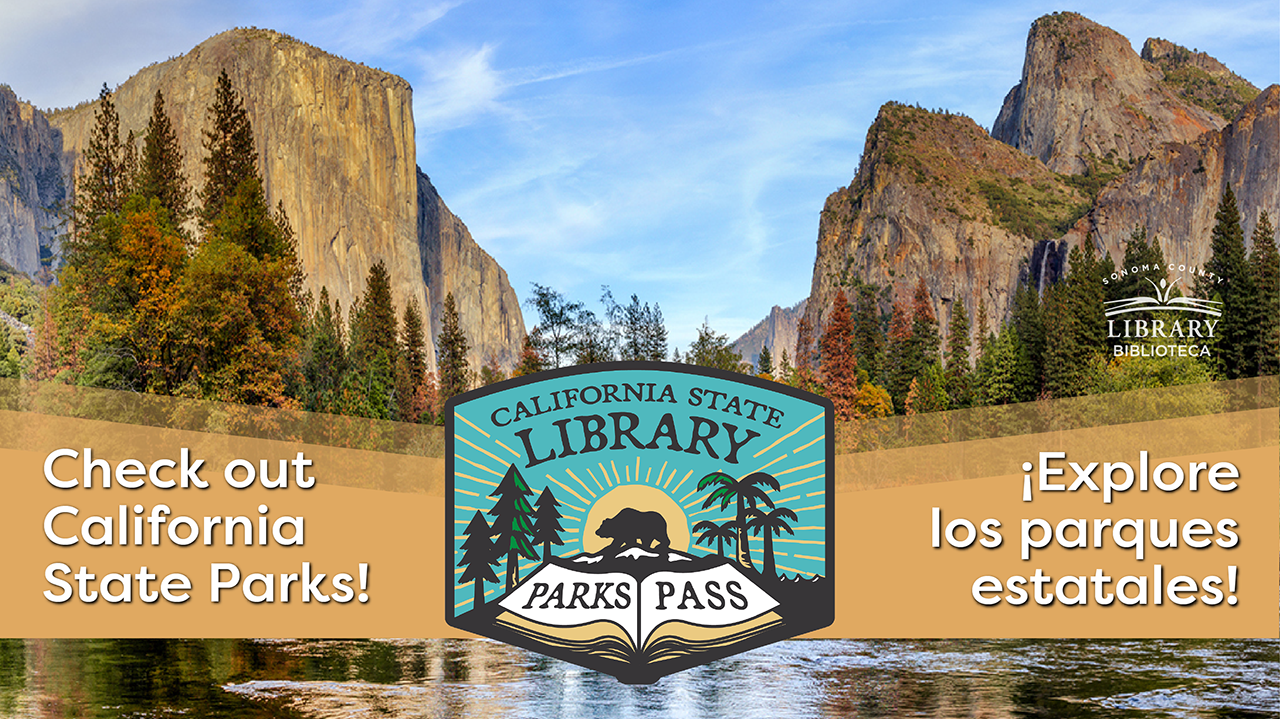 Start Your Next Adventure
Did you know that your library card helps get you into over 200 California State Parks for free? Use your Sonoma County Library card to check out a California State Parks Pass!
Day-use passes can be checked out for 21 days; request one at any library branch or through the library catalog.
To view an interactive map and list of participating state parks, visit www.parks.ca.gov.
See you on the trails!