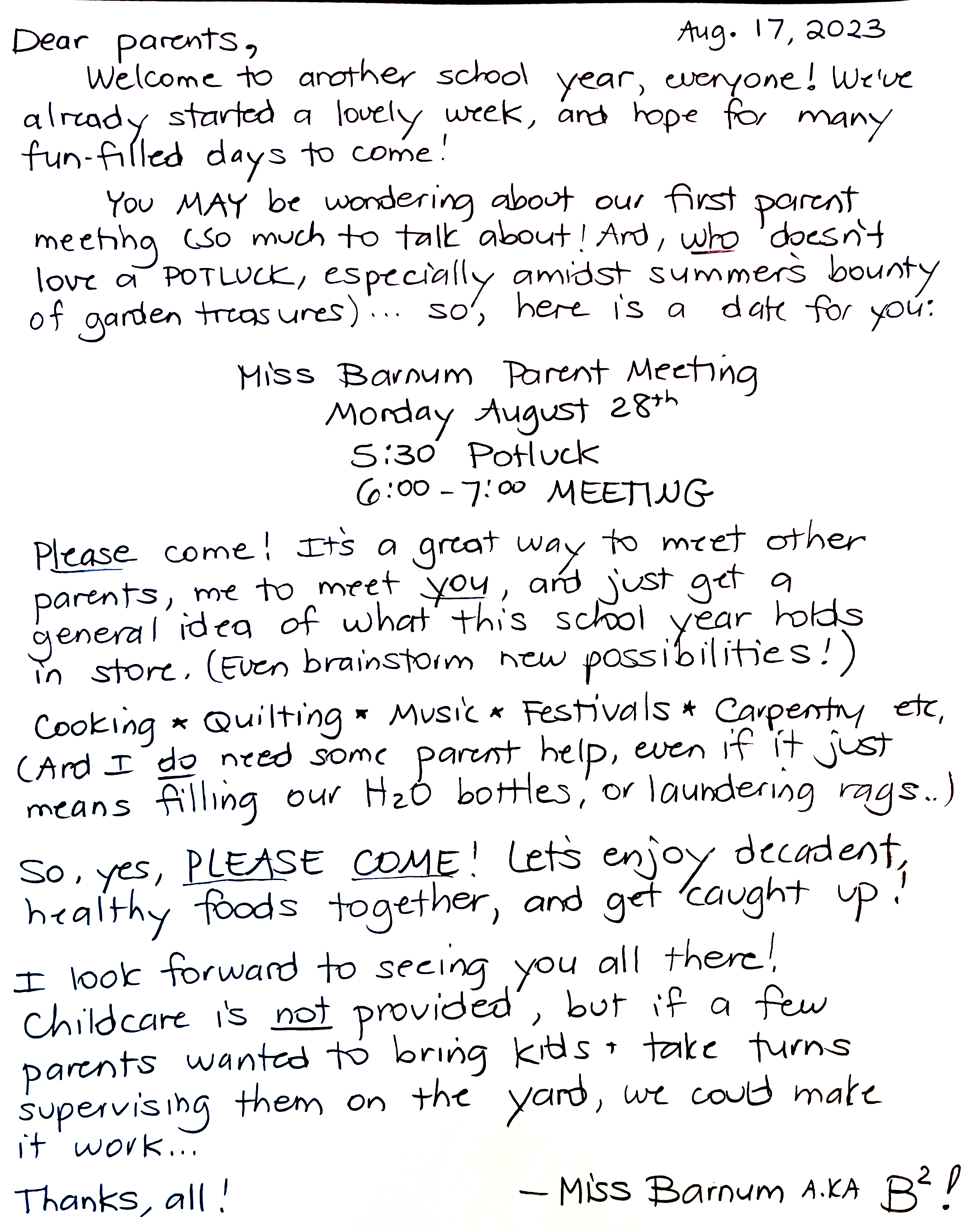 Drawn by the Village's multicultural curriculum plans, Miss Barnum has been at VCS since its inception in 1999. Bonnie Barnum earned her BA and California Teaching Credential from California State University, Los Angeles, and also has a Multiple Subject California Credential (BCLAD with Special Authorization in English and ESL).
Prior to VCS, she spent fifteen years with the Los Angeles Unified School District where she taught for eight years in bilingual Spanish classes, and developed her own multicultural program for students.
Miss Barnum leads the whole school in multicultural music and dance, many festivals and outreach performances. She is an accomplished musician, and plays guitar, accordion, harp, and saz with her class. She enjoys bringing the love of learning and the joy of music to her students.