History & Social Sciences
Mr. Robbins' program is a three-year rotation. Taken as a complete cycle, the three years provide a complete overview of western civilization, as well as introductions to numerous other cultures and peoples.

Year 1 covers Ancient Civilizations, spanning from early civilization in the Near East to the decline and dissolution of the Greco-Roman world.
Students participate in two simulation games: the Cities of Greece, where they work with teammates to plan and expand a Greek city state in the classical period, followed by the Legions of Rome, where each student becomes a senator in the old Roman republic, striving to obtain power, and, ultimately, seek the imperial laurel.
Year 2 takes students into the Middle and early Modern ages, beginning with the tumultuous European middle ages.
Students participate in the Kingdoms game, where they guide their feudal dynasty through centuries of trade, intrigue, and of course, castle-building.
We then enter the renaissance and age of exploration, culminating in the settlement of what will become the United States of America.
In our Merchant Princes game, set in the complex 17th-18th centuries, students build commercial empires and seed the modern world as they chart the entire globe for the first time in human history.
Master Smiths Forging The Finest Plate Armor
King Arthur Illuminated Manuscripts
Building Medieval Torsion-Powered Siege Engines
Mr. Robbins' strategic management simulation in which students take on the role of the landed aristocracy in medieval Europe

What is your objective?
You are a noble in a medieval kingdom!
You will work to become Emperor; failing that, to not lose your head.

You will work with your fellow nobles, and possibly those of nearby kingdoms, to gain the power to survive various challenges that threaten to destroy your kingdom.
You are a noble, and in addition to smiting your enemies, you must manage your realm. To begin, you own a single Estate, a property you own.
Each turn, you may expand and build or seize new estates. When this occurs, you gain resources from that estate.
An estate's productions depend on its layout and the feudal contract that tells what it produces in total. Never lose these documents!
All your resources are shared across your estates, so some can produce what others consume. Specializing your estates is probably wise.
You keep track of all your possessions in your Ledger , a simple spreadsheet. Never lose your ledger!
Manors are the basic form of medieval life. These are small villages dedicated to farming and simple crafting. In-game, manors produce raw materials and knights.
Cities consume large amounts of raw materials, but produce many of the most advanced resources, such as massive siege engines that can destroy castles.
Monasteries produce large amounts of culture and education.
Castles are massive fortresses that defend your realm and let you organize armies to invade others. Castles are the pride of a kingdom!
There are four major details on each map:
Pins represent Manors or Monasteries , Flags represent Towns, and Strings represent trade routes. Castles are large, blocky pins.
Each town can connect to two other towns with trade routes. Trade routes earn gold!
Connecting a town to a trade route earns 1 gold for every town on that route. (A trade route that goes through four towns earns 4 gold for each kingdom connected)
The map is divided into a grid with latitude and longitude lines. Where they meet, they form "squares." These are called Map Squares.
Every week, consult with your fellow nobles. Decide on what to build, what to conquer, and if you are going to war.
Fill out the Action sheet and submit it. Depending on the action, you may need to include maps, Army Rosters, etc.
As soon as your documents are submitted, you can update the map. Remember that attacking armies take an additional turn to arrive, so the defenders will probably prepare.
Each turn, there are six major actions you can do:
Alliances can pool resources to defend or attack.
You can give estates to your allies without a fight; however, only one person in an alliance can rise to the rank of Queen/King.
Crises are random events that occur. Each one requires different ways of solving the crisis.
If you can solve the crisis, you gain bonuses.
Some crises can cause damage to an unprepared kingdom, but you will be warned.
Duels can be used to solve many problems. Duels are done with a simple game of Chess.
Duels can resolve issues such as two nobles attempting to claim the same city, or even avert battles!
If two armies are fighting, the leaders can agree to a duel instead. If one side is willing to duel but the other refuses, that side gains an additional 12-sided die representing their brave leader.
Defenders always play white.
You begin weak and small, at the bottom of the noble ladder.
Each tier requires power, a rare resource. Power is generated in cities and monasteries.
To become a Duke, you must rule a capital city. Those are marked on the map with stars.
To become a Queen/King, you must rule 3 capital cities.
To become an Emperor, you must rule 5 capital cities.
The first player to reach the Imperial tier wins the game.
Year 3 focuses on the modern period, beginning with the French Revolution and following the expansion of industrialism and modern ideology across the world.
We follow US history through the 19th-century and the World Wars, typically ending with the Cold War.
Our overarching simulation, the Great Game, is a lighthearted spy game based on codebreaking and globetrotting, where the students seek to manipulate the emerging nations of the world into their own personal empires.
Students learning about conspiracies that shook the world by piecing together the evidence in 2022
Sculpted Planter Pots
February 2023
Marble Rollercoaster Project
"Dr. Seussian Nightmare" Optical Illusion Art
Haunted House Cross Sections
Each member of the class personalized a hexagonal cel for our collective honeycomb
Class Play Performance
Friday, March 31st @ 6:00 PM
in the NWP auditorium
Do you have videos of our class' 2022 May Day performances? (May Pole & Sword Dance) We neglected to record them, so please email erobbins@villagecharterschool.com if you do!

Next Library Visit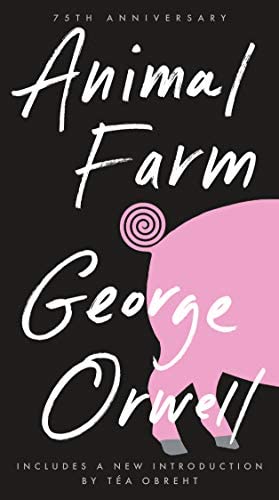 Treasure Island
by Robert Louis Stevenson
The Strange Case of Dr. Jekyll and Mr. Hyde by Robert Louis Stevenson
Anne of Green Gables
by L. M. Montgomery
Animal Farm
by George Orwell
The Diary of a Young Girl
by Anne Frank
Sophie's World
by Jostein Gaarder
Sunday
Monday
Tuesday
Wednesday
Thursday
Friday
Saturday

1

10.1

10.1

Test

Test

Lab

Lab

2

9.1

9.1

Test

Test

Lab

Lab

3

No School

No School

4

5

6

11.4

11.4

Test

Test

Lab

Lab

7

10.2

10.2

Quiz

Quiz

Quiz

Quiz

8

9.2

9.2

Quiz

Quiz

Lab

Lab

9

12.1

12.1

Lab

Lab

Lab

Lab

10

10.3

10.3

Test

Test

Lab

Lab

11

12

13

9.3

9.3

Quiz

Quiz

Lab

Lab

14

12.2

12.2

Quiz

Quiz

Lab

Lab

15

11.1

11.1

Lab

Lab

Lab

Lab

16

9.4

9.4

Lab

Lab

Lab

Lab

17

12.3

12.3

Lab

Lab

Lab

Lab

18

19

20

No School

No School

21

No School

No School

22

No School

No School

23

No School

No School

24

No School

No School

25

26

27

11.2

11.2

Lab

Lab

Lab

Lab

28

9.5

9.5

Lab

Lab

Lab

Lab

29

12.4

12.4

Quiz

Quiz

Lab

Lab

30

11.3

11.3

Quiz

Quiz

Quiz

Quiz

31

Quiz

Quiz

Test

Test

10.1

10.1

Categories
General
6th Grade
7th Grade
8th Grade
Travis Robbins earned his Bachelor of Arts degree in History from UC Davis. After graduating, Mr. Robbins was a paraprofessional educator for the Sonoma County Office of Education. He also served as a director for the Forestville Water District where he oversaw initiatives to improve water conversation across the district, as well as managed a wastewater recycling program.
Now a teacher at VCS, he provides instruction to our 6th, 7th, and 8th grade classroom. He strives to instill his high level of enthusiasm for history in his students through a combination of self-directed research projects, collaborative academic games, and multidisciplinary assignments that show the social sciences never need to be boring.